Household items you didn't know could help you clean
We have been researching the use of household products (things that we would all find in our homes) that we can use as cleaning agents. I guarantee there will be a few 'well I never knew that' moments!
1. Baking Powder and Lemon Juice. Combine equal parts lemon juice and baking powder, spread on mildew, leave for two hours and rinse with warm water.
2. Hairspray. Spray on walls and wipe to remove marks such as crayons.
3. Tomato Ketchup. Rub on brass to give it a shine.
4. Tennis Ball. Rub on scuff marks to remove from painted walls, tiles or woodwork.
5. Distilled vinegar. Combine with water and use to remove coffee stains on carpets, marks on laundry, descaling shower heads and taps and cleaning glass.
6. Olive Oil. Use a soft cloth and a little olive oil to remove oil-based paint from your skin.
7. Bicarbonate of Soda. Use in kitchens to sanitise fridges and worktops.
8. White Bread. Small chunks of crustless white bread can be rubbed on wallpaper to remove scuff marks and fingerprints.
9. Shaving Foam. Old-fashioned white shaving foam squirted on the mirror and then wiped off with a soft cloth, not only cleans brilliantly but helps to keep the mirror fog-free after a shower.
10. Banana Peel. Rub the inside of a banana skin on plant leaves to remove dust and encourage shine. Also use to clean silverware, leather shoes and sofas – wipe off with a soft cloth afterwards.
Surprised? We might not be quite ready to throw out all of our cleaning chemicals just yet but it's definitely worth thinking outside the box – it will not only save you money but the planet as well!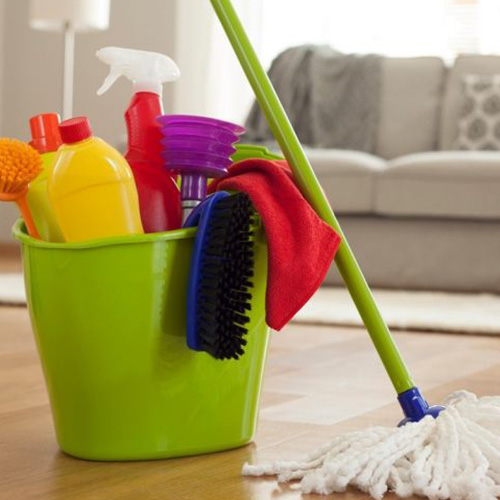 We're good at what we do. Let's talk…
We are just a phone call or email away. We're really friendly and would be pleased to chat to you about how we might be able to help. Call us on 07449 188837 or drop us a line and we'll get straight back.