Keeping Your Bathroom Fresh
We all use our bathrooms every day and there are a wide variety of things that can cause odours to occur in this room. Luckily, there are also a variety of steps you can take to keep this room smelling fresh all day long. Let's take a look at a few of them.
Damp can be a major issue in bathrooms that don't receive a sufficient amount of ventilation and cause a musty smell in the room.
After you have had a shower or bath, ensure that the room receives plenty of fresh air, either by opening the window or leaving the fan on until the steam dissipates.
If you do not have a fan or window in your bathroom, use a dehumidifier or small electric fan to help prevent a build up of moisture and damp.
Another way to prevent the smell of damp in your bathroom is to ensure that you hang up towels and bathmats to dry once they have been used to ensure they can dry quickly. Regularly washing your towels so that they are kept fresh is also important.
The floor in your bathroom can become a cause for odour, particularly if you have young children that use the bathroom. Mop the floor once a week (or more regularly if you have a potty training boy) to keep the bathroom space fresh.
Another way to keep your bathroom fresh is to use natural odour absorbents such as white vinegar or baking soda. Fill a vase or glass bowl with the product of your choosing and set it out of the way on your bathroom counter, shelf or a cabinet.
Of course, as well as using products to take odours out of the room, why not add your own fragrance to your bathroom? Popular bathroom scents include citrus smells and fresh cotton scents. Both of these add a natural fragrance to your bathroom, without being too overpowering.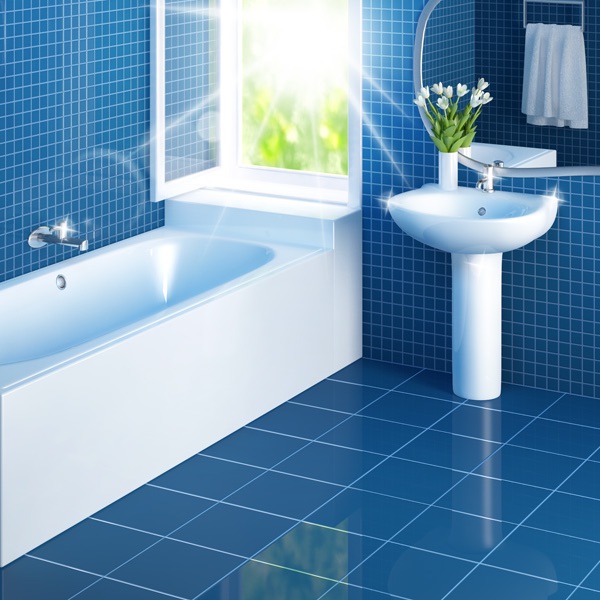 We're good at what we do. Let's talk…
We are just a phone call or email away. We're really friendly and would be pleased to chat to you about how we might be able to help. Call us on 07449 188837 or drop us a line and we'll get straight back.